DISCOVER THE ALL NATURAL HAIR CARE RANGE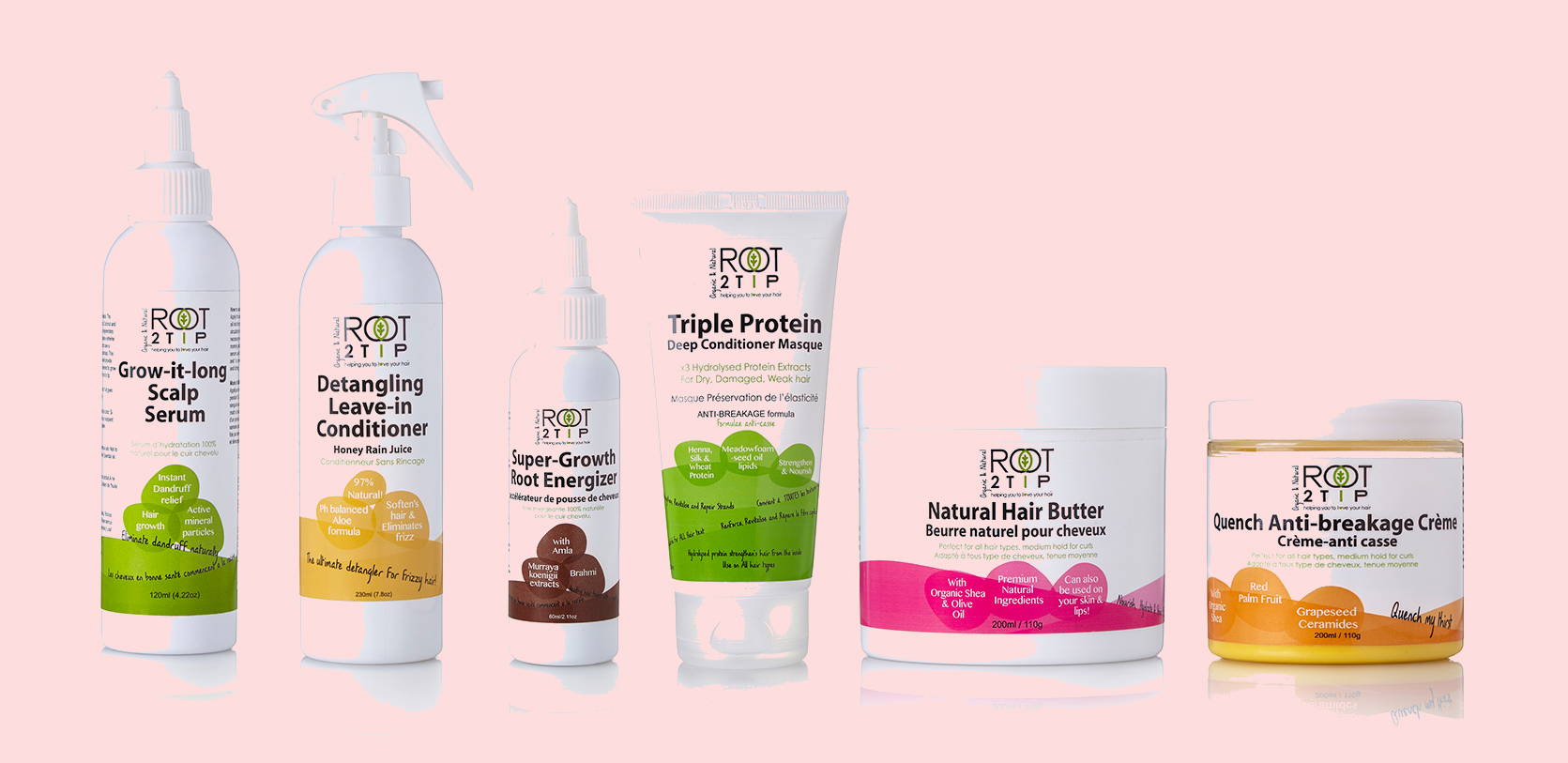 "I have been using this product since it was first introduced. It has transformed my hair and scalp. I recommend this product highly."
"I have been using this product for three years now thanks to a friend who bumped on the webpage and we decided to experiment. It's the best thing that has happened to my hair for as long as i can remember (trying all sorts of oils to promote hair growth and less thinning and breakage). The transformation is amazing,my hair is much more healthier and longer. So loving it and would highly recommend it!!"
"I'm a presenter for Genesis Radio Birmingham and I attended a Root2Tip hair event last year and I have been using this product ever since. Very happy I usually don't notice growth with my hair however I plan to continue using as my hair is healthier and has grown significantly! Xx"
"My favourite product. I noticed my hair stopped breaking and my hair strands fuller."